Mistakes When Choosing a Wedding Videographer
Not to play favorites—because we love all vendors—but your photographer is one of the most important pros you'll have at your wedding. After all, they're solely responsible for the wonderful wedding photos you'll get to pore over, cherish and have as a keepsake forever.
And if you want those photos to be as perfect as possible, you're going to want to listen to what some professional photographers have to say. Read the biggest mistakes professional photographers have seen other couples make—so you can avoid them—below.
Not Finalizing the Wedding Day Schedule
Talk to your photographer before finalizing the schedule for your wedding day. There's a lot to consider in terms of photographing and natural light. Certain times of day are more photogenic than others (midday sun casts harsh, unflattering shadows on the face while late-day sun casts a beautiful, warm glow on everyone).
Not Sticking to the Finalized Schedule
Pay attention and respect the schedule you and your photographer discuss prior to your wedding. Being an hour late can make or break your images. Don't just assume it only takes 10 minutes.
Not Explaining How You Like to Look in Photos
Beauty is really very subjective. I ask my clients to send a photo of themselves before the wedding that they like and one that they don't.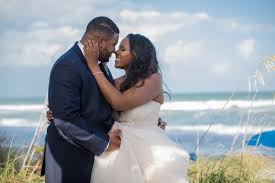 Ignoring Your Budget
Ignoring your budget – there's no denying it, wedding photography can be expensive and it can eat into your wedding budget. You know how much you can (or want to) afford for your wedding photography so keep this in mind as you research and don't spend too long looking at photographers who are way above your budget unless you then want to have to cut back in other areas to be able to afford the photographer of your dreams. It's easy to book, pay your deposit and just say 'we'll find the money' but this can cause you a LOT of added stress later on.
Rushing your decision
Yes, photographers get booked up, sometimes a couple of years in advance but this doesn't mean that you have to book yours within days of getting engaged. Take your time to do your research and then you know that when you do book, you've done everything you need to do and can be confident in your decision.
Not checking your photographer out
Always check your photographer out. Take a good look through their social feeds, Google their names, search for their work on blogs and online, talk to past clients if you want to. The more reassurance that you can get now, the happier you can be.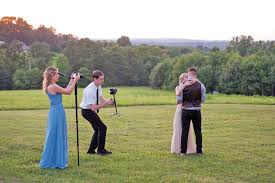 Not sharing expectations in advance
A Videographer's job is to create a beautiful memory of your day, but that does not mean they will capture footage of everything and everyone. Many couples will ask for specific shots AFTER the wedding only to be disappointed that the videographer doesn't have it. Don't let this happen to you!
Not considering audio
Audio is half of the viewing experience for people at the wedding and friends/family watching the video later. Despite this, audio is typically an afterthought among a sea of other things clamoring for your precious time. Good audio is almost NEVER noticed, but bad audio almost ALWAYS is. A good videographer will be prepared for every scenario, but you want to remove any surprises to make sure you receive the best wedding video possible!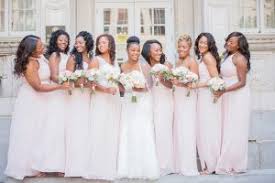 It's A Mistake To Base On The Price Alone.
In booking your wedding photographer, try to avoid making a decision based only on their rates. You must always have quality in mind since you won't want to end up with unusable photos by the end of the event. You will only end up wasting your money by paying for the cheap wedding photographers. Keep your options open until you are certain of the quality and service of the wedding photographers. Don't settle for a lesser price.
It's a mistake not to check out their portfolio.
Take the time to interview your prospective wedding photographer. Check out their portfolio to see their volume of work and find out how many weddings they have photographed. Did they produce amazing shots that inspire you? Try to determine what theme or style of photography you want for your photos and find a photographer that can achieve those goals. More importantly, make sure that you have a great rapport with your photographer. You should be able to discuss your goals and ideas freely so that you will get the results you desire.
Also, keep in mind that you will spend your whole wedding day with the photographer tailing you. It's essential to choose a photographer that you can have a friendly relationship with throughout the process.
It's a big mistake letting an amateur do the photography.
A common mistake that brides do is to let amateur hobbyists or volunteers do the job. The fact that the services are free might sound appealing at first, but keep in mind that just because someone has a camera does not mean they're a qualified photographer. Although a volunteer from a friend or family is a nice gesture, don't rely on their photography skills to give you professional quality.
Not planning group shots
In my experience the biggest headache for any photographer is the group pictures! I appreciate that for certain generations this is an important part of the day. However don't get carried away with the number of group pictures you request. Remember the longer the photo team spend taking group shots, the less time they have creating those lovely natural images. To get around this issue we suggest a maximum of five group pictures. If you consider each group picture could take up to five minutes each to organise, you can see quickly how precious time gets eaten up.
Scrimping on a make-up artist
In my opinion, a fabulous make-up artist is worth their weight in gold. They'll make you feel wonderful and will really add value to your images, particularly any close up shots. Make-up artists are well trained individuals but do make sure you have a trial prior to your day.