MOVING GUIDE
Moving & Storage want you to understand the terms of the Moving Industry and use them as a guide to help make your move as easy as possible. For this we have created the term Moving Dictionary.
Local Move: A local move is a move within the same state. Local Moves are priced out usually by an hourly rate.
Travel Time: Occurs mostly in local moves and often times in long distance moves. It is priced from the time the truck leaves the moving companies location to the pick-up address and back from the delivery destination.
Interstate Moves: see long distance move
Excessive Carry: See Long Carry
Walk-Up Charges: Some companies charge per floor and others charge per step. Our company will only charge the customer, if the movers have to walk up above the second floor with no elevator.
Toll Charges: Customers are being charged for all toll roads. Our company does not charge for tolls.
Extra CF Charges: This is priced by the space your shipment takes up on the truck. This is usually priced by taking measurements of the shipment on the truck or by an inventory list.
Basic Liability Insurance: Moving companies have to supply a minimum insurance policy. For example, in the state of Massachusetts the insurance policy is covered $0.60 per pound.
Full Coverage Insurance: There are moving companies who allow you to evaluate your shipment and will charge to insure it. There is also a third party insurance company as well that can insure your shipment.
Long Distance Moves: A long distance move is a move from one state to another. Long distance moves are determined by volume and are priced by the cubic feet or by weight.
Intrastate Moves: see local move
Long Carry: Long Carry means the distance of the moving truck to the customer's house/apt. The first 75 feet is free. If it exceeds, then there will be a fee for each additional 75 feet.
Shuttle:This occurs when a moving truck cannot access the customer's street. In this situation a rental of a smaller truck will be needed. The customer will be charged for the rental truck and for the additional time taken to unload and reload the shuttle truck.
Fuel Charges: We offer competitive pricing and some of the lowest fuel charges in the industry.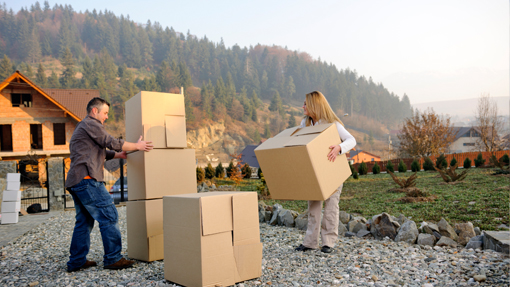 A BUYER'S GUIDE FOR HOUSEHOLD MOVES
No matter if this is your first move or your fifteenth, we know that moving is inherently stressful and can be downright confusing. This guide will walk you through the top questions and concerns to ask when hiring a moving company and completing a move
encourage your questions throughout the process. Most of the professional movers you'll meet are down-to-earth people running a family business helping people like you. You may move only 11 times in your life
Do I Need A Mover?
You may think a DIY move is for you, but there are often tips, tricks and, most important, the proper tools and equipment professional movers have access to that you may not
How much does it cost to have someone move you?
The cost to hire a mover varies based on the inventory of your move and its weight.
Movers also charge an hourly fee for labor, which includes their travel time.
How much does packing cost?
According to HomeAdvisor, the cost to pack a home varies between $270 and $2,200, with the average being $1,000.
If you're hiring a pro to pack and unpack, the cost can run from $370 to $3,600.
Do I need insurance for my move?
The details of what your insurance covers depend on your policy. Moving and storage companies can't sell insurance per se, but they can provide valuation options.
What Kind Of Mover Do I Need?
If you're looking to downsize or rightsize your office, or if you're simply changing homes, we have moving and storage services ranging from local and long distance to office and corporate relocation that depend on:
How far away you're moving.
How many rooms you're moving.
If you require specialty services (moving a pool table, wine cellar, gun safe, hot tub, piano).
If there is furniture that requires disassembly or reassembly at the new location.
Professional Movers
strive to be the best and most affordable moving service in the area for any need that you may have. From truck rentals to moving into your new college dorm, we want everything to go smoothly on your moving day.
highly-trained staff is dedicated to providing a successful move for each and every residential and commercial project that we take on. Whether you are buying a new house or moving into your college dorm, our full-service movers allow you to settle in with ease to wherever your new destination may be.
will even help you load and unload pods and load and unload truck rentals. If you have a storage pod that you need to get belongings from, we can unload pods as an included perk of using our moving companies for your relocation. We also offer truck rentals for our labor moving services, and our laborers can help you unload truck rentals as well.
have a full fleet of vehicles with ample room to move large pieces of furniture, accessories, and supplies to ensure that your belongings are protected when they arrive at their final destination
Moving Guide
Hiring professional moving companies takes the hassle out of relocating, allowing you to focus on enjoying your new space rather than packing and stacking boxes. Learn more about our process and how our moving company can help give you peace of mind on your moving day.
International moving guide
Moving internationally can be a daunting and complex process. There are many aspects that you will need to take into consideration to make sure your overseas removals runs as smoothly as possible, especially if you are relocating with pets and family.
A key factor to help you with your move abroad is to ensure you employ professional companies with an expertise in international moving to guide you through the procedure. Having your treasured items surrounding you can help you to settle into your new home quicker, so it is important that you find a quality firm of international movers to get your belongings safely to your new home
International Removals
Moving your belongings overseas will be a large task in itself. Broadly speaking, your belongings can travel by land, air or sea. Much will depend on where you are going, the volume of goods you are taking, and how much time you have. An experienced international removal company can advise you on the pros and cons of the various ways of transporting your belongings, and how long each shipping method will take.
The whole process will usually have to begin much sooner than with a domestic move. If, for example, your goods make up part of a container load travelling by ship, it can take weeks for your consignment to arrive at the destination country. Similarly, moving your belongings by land, even if it is just a hop across the Channel for the removal vehicle, can take a few days. As well as land and sea, there is the option of transporting your items by air. This is often the quickest option, but its cost makes it prohibitive for all but the smallest or most urgent moves.
Packing for an International Move
Deciding on what to pack for your overseas move will depend on how long you plan to stay abroad. If it's a short-term contract or sabbatical and you plan to return within a year or so, you may be keeping your UK property and renting it out fully furnished in your absence. In this case you can probably leave personal items such as books in boxes in the loft or a locked cupboard.
Commercial Moving Guide To Business Relocations
Avoid Hidden Costs of Commercial Moving
are going at it alone, moving your office is not only stressful, it can also be quite costly. You know that there are some charges to pay when you choose to move, but are you really sure that you know everything? Too many business owners become victims of the surprise hidden costs associated with office relocation.
Office Moving and Relocation Costs
In moving your office, you need to consider having a practical move budget that can help you a lot in evaluating the costs involved with your commercial move, and be able to manage them during the process. Ballpark estimates are to be considered when making a plan for your budget.
Major Commercial Mover Services
Commercial property agent – they will search for the office space which best suits the needs of your business
Legal costs – these involve the property search charges, stamp duty, the costs and registration which the agent incurs.
Office build-out – this includes space preparation designing, setting up the new office and furnishing it. This requires consultation with a licensed construction company..
Telecom and IT – the infrastructure management includes putting in the network cable, phone & ISDN lines installation and server room setup.
Commercial moving company – the physical relocate and the relevant costs will depend on your specific move logistics, the installed furniture and the cabling within your new office space.
Decommissioning – you might be wondering what happens to the stuff you can't move? Things like office furniture, telecom gear and cable are just some of the items that cannot be moved. A lot of organizations prefer to sell their refurbished equipment. Others choose to donate them to local schools and charitable organizations
The following are the key services that will affect the move budget:
To have a free commercial move, everything should get started early. The earlier you begin the smoother and hassle-free the moving process will be. You also need to review all of the options available for at least nine to eighteen months before the expiration of the lease. Adequate lead-time would increase the volume of competition and leverage between different options that can result to significant savings.